Demand for the Anheuser-Busch owned beer continues to drop at both personal and corporate events 
The owner of a mobile bartending service says she is seeing consumers pivot away from wanting Bud Light at their events 
Since the brand's controversial partnership with Dylan Mulvaney, the brand has lost billions in market value and has suffered a 25 percent sales decrease 
Demand for Bud Light continues to plummet as both corporate and personal events have pivoted away from featuring the Anheuser-Busch brand at their gatherings, according to the owner of a pop-up bar business.
Catarina Tucker, the founder of Barnastics – a mobile bartending company based in New Jersey- told Fox News there has been a 'significant shift' away from Bud Light among her clients recently.
In April, the Anheuser-Busch-owned brand became embroiled in controversy over a promotion it did with transgender influencer Dylan Mulvaney.
The company has since lost billions of dollars in market capitalization, and continues to be boycotted by tens of millions of former consumers.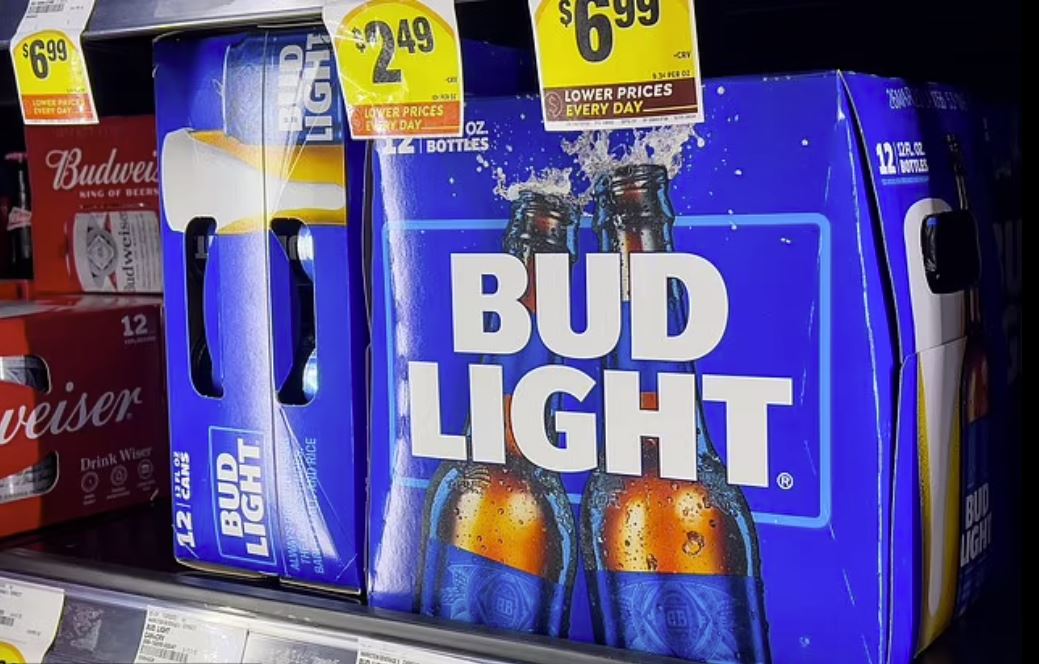 Shelves have remained stocked with Bud Light as the brand continues to suffer from the fallout of the Dylan Mulvaney partnership 
The brand has been forced to buy back expired beer from wholesalers, and is contemplating how to deal with the people at every juncture of the sales lifecycle who are experiencing a loss of profits.
Though Tucker said the liquor stores she works with have yet to begin selling Bud Light at a discount, the consumer backlash has been tangible.
'[Demand for Bud Light] has plummeted completely. No one wants it at their event anymore,' she said.
'There are a couple clients that have expressed to me their feelings behind it, and it's no longer popular.'
She said her customers, and consumers generally, are becoming more aware of whether the brands they support align with their personal and political values.
As a result, people are 'actively seeking alternatives to Bud Light, gravitating towards craft beers, specialty cocktails, and premium spirits.'
Tucker said she does not believe the brand will rebound in popularity any time soon.
'With the feedback that I've gotten and how strongly a lot of clients feel about it, it [the company] doesn't switch gears, I don't see the popularity picking back up,' she said.
Tucker's company website allows customers to create a custom proposal that allows the company to see and understand any shifts in demand for certain products.
'Sometimes things blow over,' she noted, but added that Bud Light's actions as a corporation 'hold a lot of weight' with their consumers.
Tucker said she has not noticed the same plummeting demand for other Anheuser-Busch products, like Budweiser, but 'anything Bud Light, they just won't support.'
Sales of Bud Light have been in free fall for weeks, falling about 25 percent in the the last month.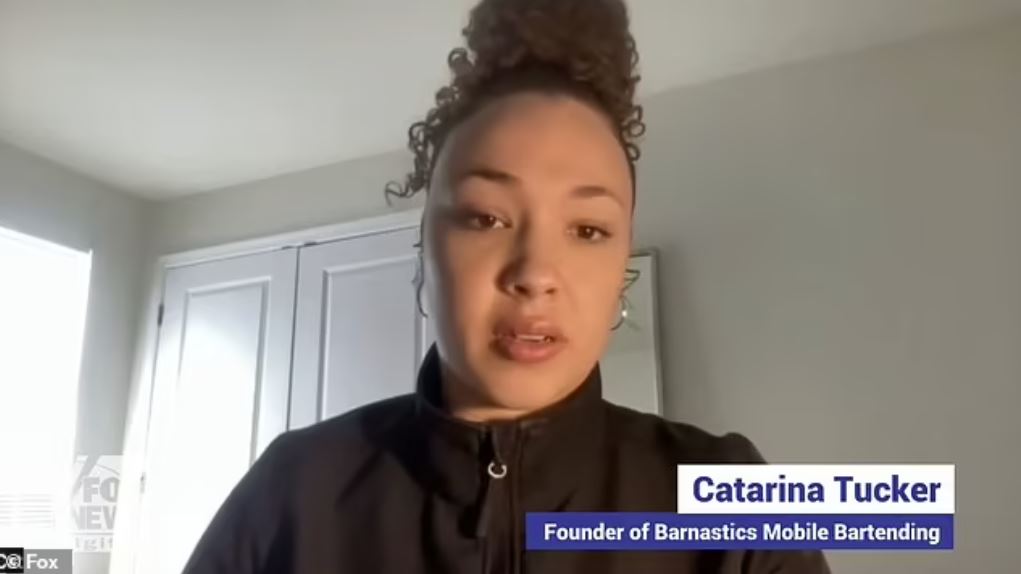 Catarina Tucker said she does not foresee Bud Light's popularity recovering anytime soon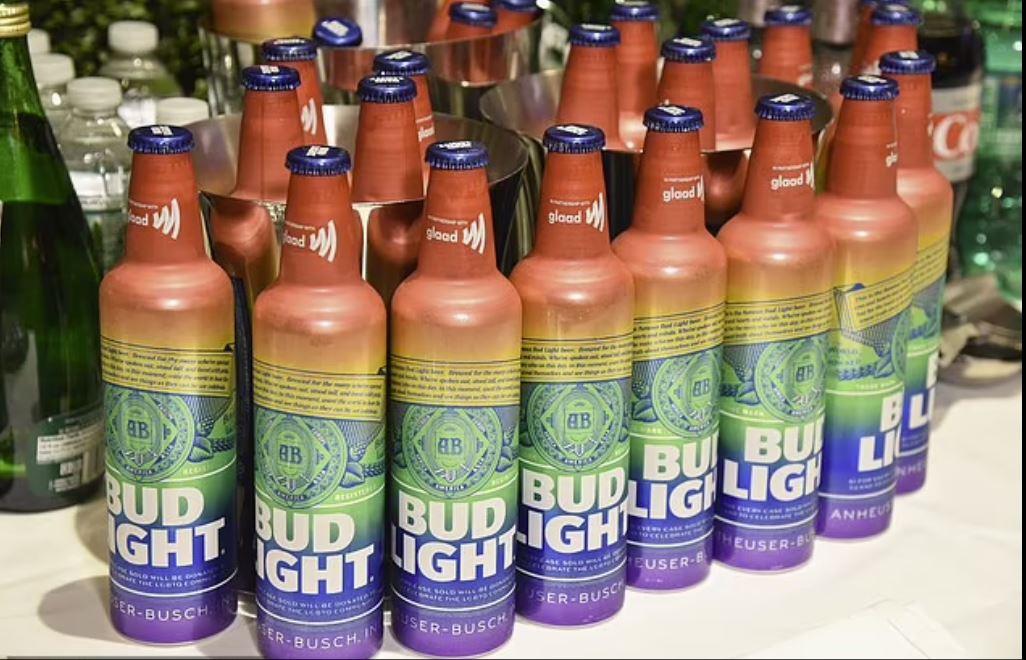 Bud Light, which has been down 25 percent in sales over the last month, released a Pride month line of beer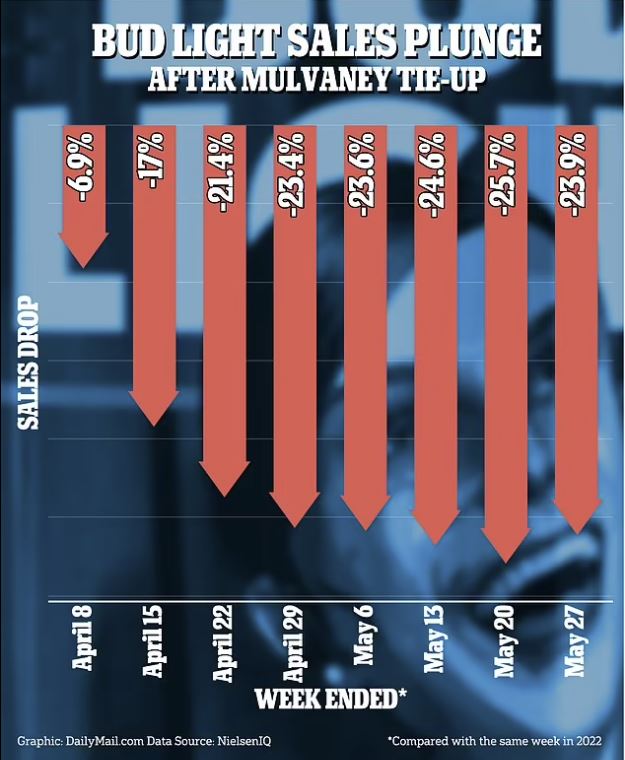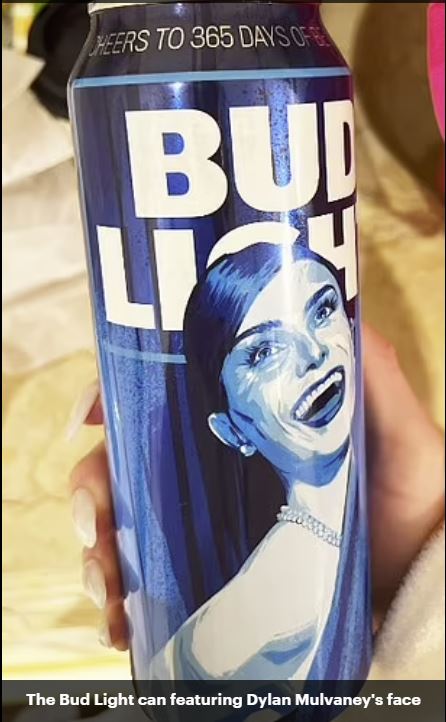 Mulvaney worked with Bud Light in April as part of their March Madness campaign and was gifted a can of the light beer with her face on it
In a note last week, JPMorgan analysts said they expect AB InBev's earnings before interest and tax in the US to drop 26 percent this year, on a 12 percent drop in volume and a 10 percent decline in sales.
'We believe there is a subset of American consumers who will not drink a Bud Light for the foreseeable future,' the note said.
Bud Light's parent company said earlier this month it will triple its marketing spending in the US this summer as it tries to boost ailing sales.
Anheuser-Busch InBev CEO Michel Doukeris has downplayed the impact of the backlash, saying Bud Light's US sales declines in the first three weeks of April represented only one percent of InBev's global volumes.
'We believe we have the experience, the resources and the partners to manage this,' Doukeris said during a conference call with investors earlier this month.
Conservatives have continued with the boycott, leading to the Belgian based brewer to place two executives responsible for partnership— Alissa Heinerscheid, the vice president of marketing, and her boss, Daniel Blake — on leave in April.
Heinerscheid was hired to overhaul Bud Light's marketing in June 2022 with the vision of freshening up its image, while Blake had worked at Anheuser-Busch for nearly nine years.
Heinerscheid's short-lived tenure reportedly included a widely-lauded Super Bowl ad featuring Miles Teller and wife Keleigh Sperry, as well as 'the Bud Light Carry' campaign that showed a woman carrying a round of beers to a table of friends without spilling a drop.
Those ads, statements from the beer brand revealed, were part of Heinerscheid's vision to make the brand more female friendly – something she described only a few months ago as a 'passion point'.
But that vision was swiftly cut down on April 3 with the brand's partnership with Mulvaney, a controversial trans activist with a mass following on social media, which proved to be a step too far for Bud Light's loyal customers.
After Anheuser-Busch tried to distance itself from the Mulvaney promotion, Bud Light also faced backlash from the opposite direction, with pro-LGBTQ groups accusing the company of abandoning the transgender influencer.